Starting out this week, I felt the strong need to watch this video again. I love so many things about it. The music. The lyrics. The shirts he wears. It always makes me smile.
And speaking of shirts, today's Shirt Woot is definitely calling my name! Go Team Pluto!
ORDER YOURS HERE
(and you better hurry! It's for Monday only!)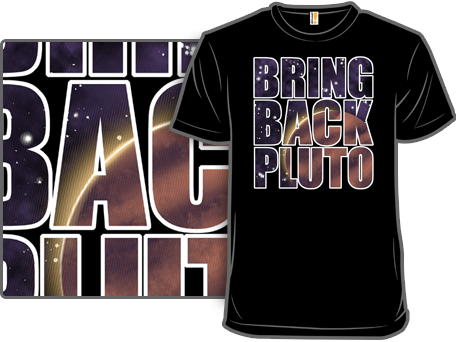 Now back to revisions! Hope you week is off to a great start!